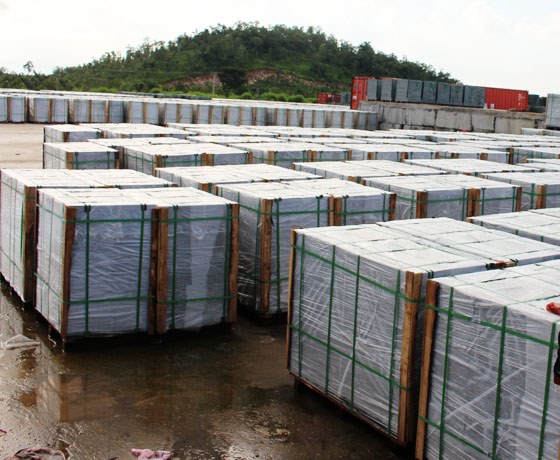 Our Packaging
Safe packing is a safe business. The larger the pieces of slabs or tiles the greater the risks. We are highly concerned about the safety that's why we concentrate on delivering goods with best quality packing.
The polished and well-finished granite, reach to our client's destination in a perfect form without an inch of damage and scratch. The strong wooden packaging provides powerful packing for each products and protect goods from moisture, microbes, and dust.
These wooden bundles we used for packing slabs were made from strong good quality wood. They are fastened to keep the goods safe during long trip or rough roads. The products are compressed inside the bundles to avoid breakages due to movements. A plastic sheet is inserted between each slab to keep them safe from scratches occurred due to friction in- between, we make sure it is strongly fastened inside the containers to avoid movement and thereby breakages.